Give Us a Call
+911244240224
+918826560804
Get The Quality Care That You Deserve Immediately
Monday - Saturday

10:00am - 8:00pm

Sunday

10:00am-3:00pm
Who we are
Best Dental Clinic in Gurgaon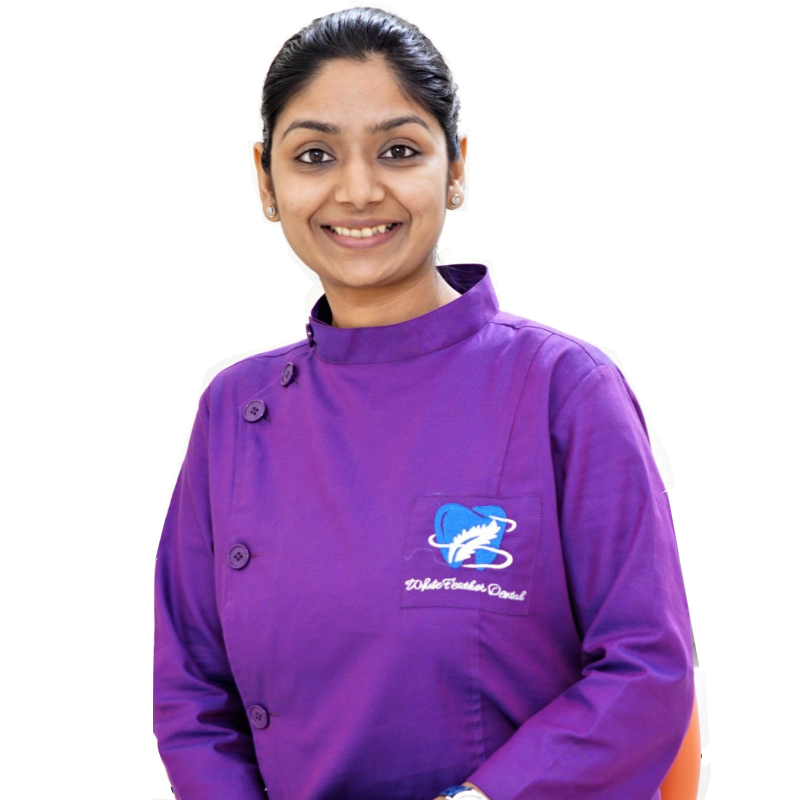 OUR SERVICES
What We Offer for You
Quality, affordable, painless and long lasting dental treatment for you and your loved ones
DISCOVER
WHITE FEATHER DENTAL
We are a renowned dental clinic in Gurgaon and the brainchild of two experienced doctors. Dr Anveeta Agarwal, MDS is the Chief consultant at the clinic and provides treatment involving all aspects of dentistry including Root Canal, Cosmetic Dentistry, Teeth Whitening, Children's Dentistry, Smile Designing and General dental care. Dr Abhishek Singh,MDS is an Oral and Maxillofacial Surgeon and perform Dental Implant procedures, Wisdom tooth extractions and other surgical procedures. In addition, they are also oral cancer specialists.
OUR CLIENTS
What our Patients say about us
I had heard about Dr. Anveeta from a friend who was treated by her for her dental issues. I was facing regular problem, sensitivity, acute pain with my tooth so I visited her at her clinic in DLF PHASE II.She came across as a very friendly and young doctor and explained to me in detail about my problem and procedure involved to take care of it.Her expertise and patience impressed me a lot. She has a good hand. Highly recommended!
I have always hated going to the dentist. Dr. Anveeta at White Feather Dental, was friendly, knowledgeable, efficient, and gentle. I went to have my teeth cleaned, an experience I usually dread..i won't say it was pleasurable because that would be a stretch but the clinic was bright and soothing, her manner was warm and caring and my teeth look and feel great! They have state of the art technology, modern equipment and gentle bedside manner. I have already recommended White Feather Dental to five friends and family members and I have promised to go for my regular check ups!
I got dental implants done at White feather dental in DLF Phase II and it was a very comfortable experience. They handled my anxiety so well. Dr Abhishek is a very meticulous oral surgeon and implantologist and the clinic is the best dental clinic in gurgaon for dental implants.Dr Abhishek and Dr Anveeta are HIGHLY RECOMMENDED!
White Feather Dental
We know going to the dentist is not exactly a welcoming thought for anyone. Our patients are our priority and we do everything in our potential to make your dental experience a pleasant and comfortable one.
Our Blog
Read Our Latest Articles
A tooth can get knocked out from a blow or an accident. It happens to children all the time but knowing how to handle a dental emergency is very important.…
Read More
Dentist in Gurgaon